Call recorders must be easy to use and provide the user with a range of call data by which to search and archive their calls. 
Our Systems allows you to find calls via: –
Calling Line Identifier (CLI)
Called Number
Time and Date
User or Extension Information
Call Duration
Group, Team or Department
Notes which have been added to the call
Make a new search using the Find Calls selection boxes or to view the calls previously found by clicking a View Calls button.  Clicking an Edit Search button will populate the find calls boxes with the stored criteria previously used for that search.
The criteria used for a previous search are listed with within the search, i.e. time range, specific number and/or group etc
Our advanced audio streaming lets you search, retrieve and playback calls with impressive simplicity and speed. Our solution is highly intuitive and so simple to use that minimal training is required. 
Basic search 
Advanced search
Saved searches 
date, time, channel, user name or extension 
call duration, CLI, dialled digits, notes and many more options
saved searches allow you to create templates for easy call search and playback
Searching for calls has a clever "number" search function which allows you to enter the phone number or numbers you are looking for and the solution will automatically search for both inbound and outbound calls which contain the numbers you want.
Quick links enable you to search calls from time ranges and day ranges, i.e. Yesterday between 3 and 5, last week, last month etc. 
Every search you make is automatically remembered by the system so it can be retrieved and reused. Likewise the solution remembers calls you have already played.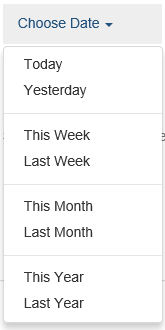 Get in touch to discuss how we can help you unleash the power of your voice.